As a website owner, building high-quality backlinks is essential for boosting your website's search engine ranking in 2023. High authority backlinks provide a reliable and powerful way to increase your site's visibility, traffic, and credibility. They are valuable because they indicate to search engines that your content is of high quality and trusted by other sources.
Today, we will learn what high authority backlinks are, their need, and 11+ new ways to generate high authority backlinks in 2023. So, let's dive in and learn how to acquire these valuable links and take your SEO to the next level.
High Authority Backlinks – What Are They and Why Do You Need Them?
High-authority backlinks are links from reputable websites with a high domain authority or Ranking. They are essential for SEO as they signal to search engines that your website is trustworthy and authoritative. Do-follow backlinks, in particular, pass link equity from one website to another, helping to boost your website's ranking in search results.
With more high-quality backlinks, your website's credibility and visibility online can improve, leading to more organic traffic and potential customers. Now, we'll explore innovative ways to generate high-authority backlinks for your website in 2023.
#1 Infographics- How to Create them to get High-Authority Backlinks
Infographics are a powerful tool for generating high-authority backlinks. To create effective infographics, research trending topics in your niche and find data that can be visualized. 
Use tools like Canva to create visually appealing infographics and include shareable content and statistics. Once your infographic is complete, reach out to influencers and ask them to share it on their platforms. This will generate high-quality, do-follow backlinks from sites with high DA. You can post infographics regularly on social media with a link and drive traffic from there to your website.
#2 Guest Blogging – A Proven Way to Build High-Quality Backlinks 
One of the most effective ways to generate high authority backlinks is through guest blogging. Guest blogging involves writing blog posts for other websites in your industry, in exchange for a link back to your website. This not only helps you to gain exposure to a wider audience but also allows you to build relationships with other bloggers and website owners.
When guest blogging, it is important to focus on sites with high authority and get a do-follow backlink, as these are the most valuable types of backlinks. Remember to always provide high-quality, engaging content that adds value to the website you are writing for.
#3 Leverage Broken Links to Build High Authority Backlinks
Broken links are links that lead to pages that no longer exist or have been removed. By finding these broken links on high-authority websites within your niche, you can offer a replacement link that leads to relevant content on your own site.
This technique can generate high-quality backlinks that boost your site's authority and ranking. There are several tools available to help you find broken links, such as Broken Link Checker or Ahrefs. Remember to provide valuable and relevant content when offering replacement links, as this increases the chances of the website owner accepting your proposal.
#4 Using Social Media to Build Quality Backlinks for Your Website
Social media is an excellent tool for building high-quality backlinks. When used correctly, social media can increase your website's visibility and help you earn more da backlinks. By sharing your content on platforms such as Facebook, Twitter, and LinkedIn, you can attract the attention of other bloggers and industry influencers who may link back to your website.
You can organize your content on a weekly basis by making a content calendar with the help of various tools like Hootsuite etc.
Engaging with your audience on social media can also increase your website's authority and attract more backlinks. Make sure to optimize your social media profiles with links to your website and promote your content regularly to build your online presence.
#5 Participating in Community Forums and Discussion Groups for Backlinks
One effective way to build high-quality backlinks is by actively participating in online community forums and discussion groups related to your niche. By contributing insightful comments and answering questions, you can establish yourself as an authority in your field and attract attention from other bloggers and website owners.
Make sure to include a link to your website in your forum signature or profile, but be careful not to come across as spammy or self-promotional. By engaging in genuine discussions and offering valuable insights, you can earn valuable backlinks and increase your website's authority in the process.
#6 Directory Listings and Citations – The Value of Niche Directories
Getting listed in high-quality niche directories can give your website a big boost in terms of high authority backlinks. These directories are specific to certain industries or niches, which makes them a great place to get your website listed.
By having your website listed in these directories, you'll not only increase your online presence but also your chances of getting quality backlinks from reputable sources. Some of the popular niche directories include Yelp, Tripadvisor, and Avvo, just to name a few. Make sure to choose directories that are relevant to your niche and have high domain authority.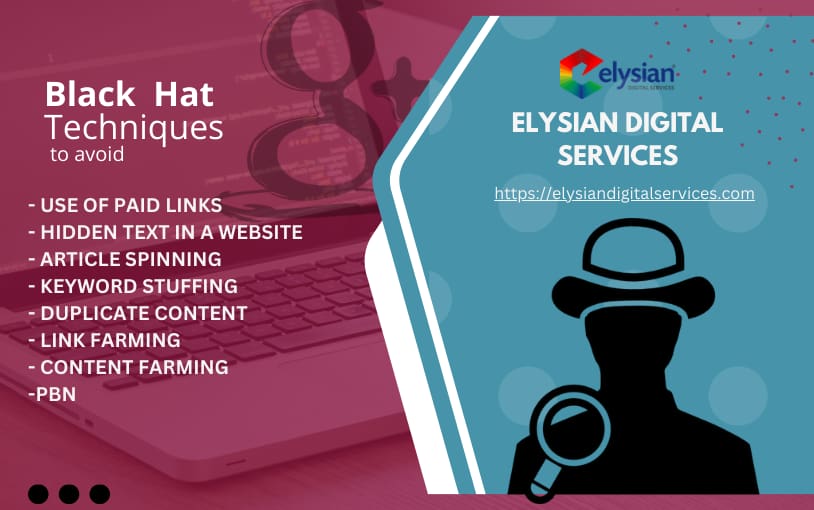 #7 Avoiding Black Hat Tactics and Building Backlinks Ethically
While it may be tempting to take shortcuts and engage in black hat tactics, such as buying links or spamming forums, these methods are not only unethical but can also lead to severe penalties from search engines. Building links on PBNs, Keyword stuffing, Link farming, and using white-colored hyperlinks.
Instead, focus on building relationships with other websites in your niche, creating valuable content that others will want to link to, and earning links through natural means. By building high-quality, ethical backlinks, you'll not only improve your search engine rankings but also enhance your website's reputation and credibility.
#8 Building Backlinks through Sponsorships and Partnerships
Another way to earn high authority backlinks is by partnering with other businesses or organizations through sponsorships. You can sponsor events or charities that are relevant to your niche and ask for a backlink in return. This can be a great way to not only build backlinks but also increase your brand awareness and reach new audiences.
You can also partner with other businesses to create co-branded content or run joint promotions, which can lead to backlinks and other valuable benefits. Just make sure to choose reputable partners and approach sponsorships and partnerships ethically.
#9 Providing testimonials for products or services
One way to earn high authority backlinks for your site is to provide testimonials for products or services. Many businesses are happy to include a link back to your site in exchange for a positive testimonial.
To take advantage of this strategy, consider reaching out to companies in your industry or those you've worked with in the past and offering to provide a testimonial. Not only will you earn a backlink, but you'll also strengthen your professional relationships and potentially open up opportunities for future collaborations.
#10 Using Skyscraper Technique
By Identifying popular content in your niche and creating even better, more comprehensive versions. Then, reach out to the websites that linked to the original content, offering your improved resource.
#11 Interactive Content with Influencers
Develop interactive content, such as quizzes, polls, or interactive infographics, that involve influencers and their audiences. When influencers share or embed this content on their platforms, it can generate more backlinks from their followers and other interested websites. 
Or instead of just reaching out to influencers to share your content, collaborate with them to create new and unique content together. This could be in the form of co-authored blog posts, joint research projects, or co-hosting webinars or podcasts. The collaborative effort will attract more attention and increase the chances of other websites linking to it.
#12 Create Newsworthy Content
Ensure that your press release contains genuinely newsworthy information. It could be the launch of a new product, a major milestone, an important event, or groundbreaking research. Journalists and media outlets are more likely to pick up and link to press releases that offer valuable and timely information.
Incorporate relevant keywords and optimize the press release for search engines. This will improve its visibility in search results and increase the chances of other websites finding and linking to it.
Choose distribution services that target your industry or niche specifically. Reaching out to relevant media outlets increases the likelihood of your press release being noticed by authoritative websites that may link back to it.
Following the above #12 possible ways, combining SEO, Social media optimization, and high-quality content, you can have your website rank on SERPs and can develop high Domain authority backlinks