Search engine optimization (SEO) plays an important role in digital marketing, and understanding how it works can be daunting. If you're looking for a simple explanation of how SEO works in digital marketing, you've come to the right place. In this blog post,
We'll break down the basics of SEO and explain why it's important for your online success.
What is SEO?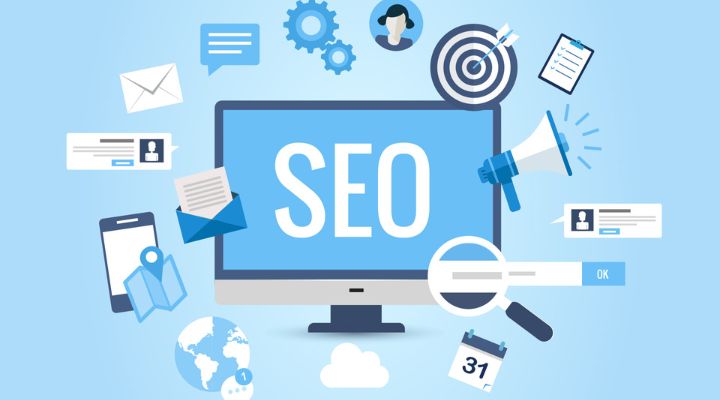 Search engine optimization (SEO) is an integral part of digital marketing that helps businesses improve their online visibility by increasing their ranking on Digital (SERPs). This is done through a combination of tactics and strategies to ensure that the content on a website is relevant and optimized for both search engines and users.
When it comes to SEO, there are a few key concepts that need to be understood to properly optimize a website. 
The first concept is keywords.
Keywords are words or phrases that describe the topic of a page and are used by search engines to index web pages. They are typically placed within the title, headings, and body of the page. When choosing keywords, it's important to select words that are relevant to the topic of the page and are popular terms used by potential customers when searching for similar products or services.
The second concept is content. 
Content is the information found on a web page and can range from blog posts to product descriptions. For a website to rank well, the content must be optimized with keywords, be informative, and be written in a way that is easy to understand.
Finally, the third concept links.
Links are important because they tell search engines that a page is credible and useful. This is done by having other websites link back to a page as a vote of confidence in its quality. Links also allow users to navigate to other web pages on the same website or even different websites.
By understanding these three concepts and optimizing your website with them, you can effectively increase your ranking on SERPs and gain more exposure for your business.
The Three Pillars of SEO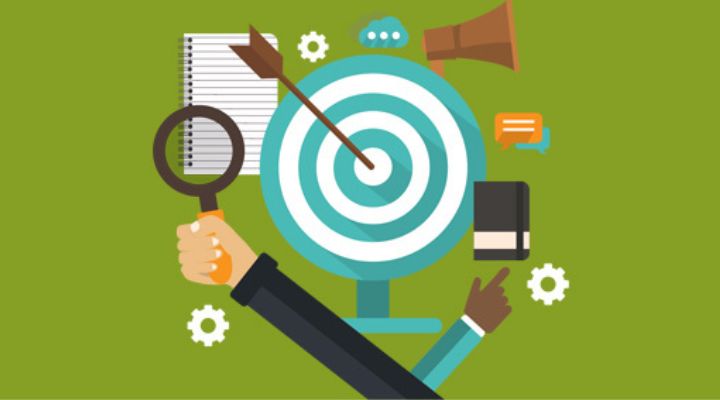 Search engine optimization (SEO) is one of the most important components of digital marketing. It's a key factor in determining how visible your website and content will be to potential customers, and it can have a huge impact on your bottom line.
But what exactly is SEO? How SEO works in digital marketing? To help you understand, let's look at the three pillars of SEO: 
– Keyword research, 
– On-page optimization, 
– Link building.
Keyword Research: Keywords are the words and phrases that people type into search engines when looking for information or products. By researching and understanding the keywords relevant to your business, you can ensure that your website and content appear in search engine results for those terms.
On-Page Optimization: On-page optimization refers to the techniques used to optimize a web page for specific keywords. This includes optimizing the title, meta tags, headings, images, content, and other elements of the page to ensure that it's ranked higher in search engine results pages.
Link Building: Link building is the practice of getting other websites to link to yours. This is done by providing useful content and outreach to other websites in your niche. The more high-quality links you have pointing to your website, the better your chances of ranking higher in search engine results pages.
By understanding and implementing these three key pillars of SEO, you can ensure that your website appears at the top of search engine results pages and reaches potential customers. This can lead to increased traffic, more conversions, and higher profits.
On-Page SEO
The goal of on-page SEO is to make sure that search engines can easily identify what a page is about and to give users a great experience when they land on the page. There are several factors involved when it comes to on-page SEO, including content optimization, HTML optimization, meta tags optimization, and link optimization. 
Content Optimization: Content is king when it comes to SEO, so it's important to create content that is optimized for search engine crawlers. This includes creating content that has relevant keywords and phrases throughout the text, as well as formatting it correctly with headings and subheadings. 
HTML Optimization: HTML elements play a major role in how a search engine reads and indexes a webpage. Making sure that all the necessary elements are in place, such as title tags, meta tags, and alt tags are essential for proper optimization. 
Meta Tags Optimization: Meta tags provide search engine crawlers with information about a web page, which helps them understand its content and context. Meta tags should be included in the HTML code of a web page and must contain targeted keywords or phrases related to the page's content. 
Link Optimization: Internal links (links from one page of a website to another page) and external links (links from other websites to your website) play an important role in helping search engines discover new web pages and determine the relevancy of existing pages. Link optimization involves making sure that all internal links point to relevant pages and that external links come from reputable websites. 
By optimizing your web pages for on-page SEO, you can ensure that your website ranks higher in search results and that users have a better experience when they visit your site.
Technical SEO
When it comes to digital marketing, search engine optimization (SEO) is an essential component. Understanding the basics of SEO and how it works can help you make the most of your digital marketing efforts. Technical SEO is one of the key aspects of a successful SEO strategy, and how you can use it to optimize your website for higher rankings.
To get started with technical SEO, it's important to understand how search engines work and how they crawl and index websites. Search engines use algorithms to determine which websites are most relevant to a particular search query. To ensure that your website appears in search results, you need to ensure that your website is properly structured and optimized for search engine crawlers. This includes creating content that is keyword-rich and implementing best practices when it comes to title tags, meta descriptions, and internal linking.
It's also important to pay attention to the loading speed of your website, as this can impact your search engine rankings. You can optimize your website for speed by compressing images, minifying code, and reducing redirects. You should also test your website regularly to make sure everything is running smoothly.
Finally, you should make sure that your website is secure by implementing HTTPS encryption. This will not only protect the privacy of users visiting your site, but it will also boost your search engine rankings.
By following these steps and implementing best practices for technical SEO, you can improve the visibility of your website in search engine results and drive more organic traffic to your site.
How to Measure SEO Success
Measuring the success of your SEO efforts can be a challenge, but several key metrics can help you track your progress. By monitoring the right indicators, you'll be able to gauge how effective your SEO campaigns are in helping you reach your digital marketing goals.
One way to measure SEO success is by tracking the number of organic search visits you receive from search engine results pages (SERPs). This metric will tell you how many users have clicked through to your website from search results and can give you an indication of whether or not your SEO strategy is working.
Another important metric to keep an eye on is organic traffic. This metric looks at the total number of visitors who have come to your website from organic sources. Organic sources are those that are generated from unpaid search engine rankings, such as Google and Bing. By tracking this metric, you can better understand how your SEO efforts are translating into visitors to your website.
It's also important to track your keyword rankings. To do this, use a tool like Google Search Console to monitor the position of your keywords on SERPs. If your rankings are improving over time, this is a good indication that your SEO strategies are working and you're making progress toward your goals.
Finally, it's important to track the performance of specific content pieces you create as part of your SEO campaign. Track metrics such as page views, shares, and links back to your website to gauge the effectiveness of individual content pieces. This will help you determine which pieces of content work best for you and which need to be optimized for better performance.
By monitoring these key metrics, you'll be able to get an accurate picture of how successful your SEO efforts are and adjust your strategy accordingly. Taking the time to track these metrics will ensure that your SEO campaigns are having a positive impact on your digital marketing goals.
Conclusion
In conclusion, SEO is an important part of digital marketing and plays a key role in helping your business reach its goals. SEO helps you to increase your website visibility, drive traffic to your site, and ultimately increase revenue. SEO can be complicated and time-consuming, but the results are well worth the effort. By understanding the basics of SEO and how SEO works in digital marketing, you can get started on creating an effective SEO strategy for your business. With the right tools and resources, you can be sure that your website will be optimized to make the most out of search engine results.